QuizBreaker just became a whole lot more fun and engaging for teams of all shapes and sizes as we're introducing a whole new array of features to help your teams connect and engage. Let's dive right in.
Our Mission: Building Team Connection and Engagement
We started QuizBreaker a few years ago with one tool that helps teams connect and engage anywhere in the world— our icebreaker quizzes. After putting our heads together and asking ourselves where we want to be in the next few years, we all agreed to do one thing: find ways to make team building more fun.
With that, we built several new tools to help build team engagement. Some of the latest features we've added include the following:
A multiplayer trivia platform
Personality tests
Working style profiles
Escape games
Pulse surveys
Here's a look at these new features.
Multiplayer Trivia Platform
Play fun and challenging trivia games with your co-workers and colleagues with our all-new multiplayer trivia platform. The in-built game lets you choose from over 100,000+ trivia questions or build your trivia manually or with the help of AI.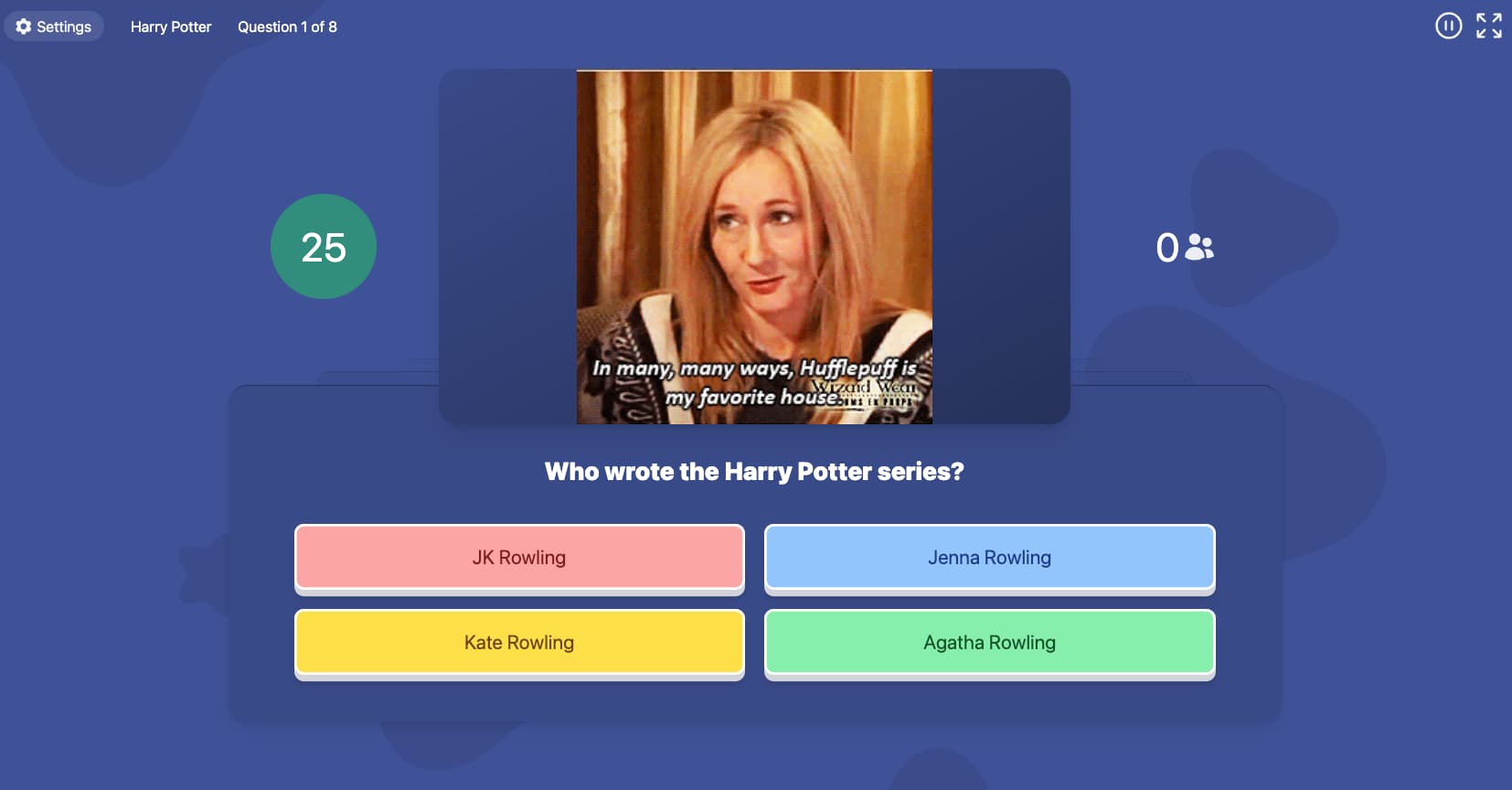 Run trivia games online or in person with up to 100 players. You can choose from team vs. team or individual gameplay. You'll also find other fun and interactive features in our online trivia platform, like background music, leaderboards, avatars, and more.
Personality Tests
Delve deeper into the psychological makeup of your team with our new feature that allows members to display results from renowned personality tests. Whether it's the Big 5, DiSC, or Jungian tests, these insights can enhance team dynamics and foster a deeper understanding of each other's working styles.
With access to the results of these well-renowned psychometric tests, you can understand your teammates better and find means and ways to improve your team's chemistry. Seeing your coworker's personality will also help create more empathy, understanding, and acceptance, making your company or organization a better place to work.
Working Style Profiles
Understanding and embracing each member's individuality is key to success in any team. Our latest features in the "Express Your Unique Working Style" section are designed to foster this understanding and bring out the best in everyone.
Discover the diversity in your team's working styles with our intuitive self-descriptor scales. Team members can visually demonstrate where they fall on various working styles, clearly and concisely communicating their work preferences and strengths.
Building a team that's not just professionally compatible but also personally connected is now easier. Our platform enables team members to add up to 50 different icebreaker questions and answers to their profiles. This feature helps break the ice and encourages personal connections, making team interactions more engaging and meaningful.
Escape Games
Does your team need to improve their collective problem-solving skills? We have a fun avenue for that. Engage and challenge your team with our online escape rooms. Collaborate to solve immersive virtual puzzles and group dynamics and problem-solving skills.
We've acquired five fun and challenging escape games for team-play, including:
Black Noir
You and your team play the role of Mr Jones, a private investigator searching for a murderer on the loose. All you have to start with is a mysterious letter that will lead you through a trial of crime scenes with puzzles to solve and suspects to interrogate.
Set during the gangster era, follow the trail across various bespoke locations in New York City. This crime has to be solved before the murderer strikes again. Can you find the culprit in time?
Modern Genius
Billionaire innovator Ilan Tusk was on the brink of mankind's greatest discovery right before the whole project backfired on him. Now, he needs your team's help to escape the mess his brilliant but twisted mind brought him.
Work with his AI butler, Alfred, to save Mr. Tusk. Who knows? Maybe he'll show his gratitude in highly generous ways.
Lost in the Arctic
After a team deployed at the Arctic Outpost stopped making radio contact for unexplainable reasons, you and your team were tasked with heading to the icy unknown to find the missing crew and bring them back safely.
Navigate through an Arctic labyrinth with your team, solving puzzles and breaking codes to get to the Arctic team and save them from sure doom. But be very careful! It seems that something out of this world might be endangering the mission.
The Redemption Games
You've been chosen by The Capital to participate in the Tribute Games because of your insubordination. There's only one chance to survive this punishment: finish the redemption games and come out the champion.
The challenges aren't easy, but you can win the Redemption Games together. And why stop there? It's time to take down the Capital once and for all!
Grand Theft Escape
Ralph Gautheri of the National Bank has challenged you, William P Fogg, to a gentlemanly wager. If you complete the wager, you'll receive a massive payout. But don't celebrate too early! Because you're going against a local inventor and his latest gadget set to turn the world of travel and adventure upside down forever!
These are the makings of an escape room adventure that will make the next team or family activity memorable. Can you and your team win this ultimate escape room challenge?
Pulse Surveys
Elevate employee engagement with our automated pulse check surveys. This tool empowers you to gauge team sentiments regularly and make everyone feel their voice is heard. Consistently collecting feedback can help you understand your team's emotional and professional pulse accurately.
Get access to insights that allow for proactive measures to enhance workplace satisfaction and productivity. Pulse surveys are a powerful way to keep a finger on the pulse of your team's well-being, fostering a supportive and responsive work environment. Embrace this feature to nurture a culture of open communication and continuous improvement, which is vital for thriving teams and successful outcomes.
Improve Your Team Dynamics
We've built these new features to foster deeper understanding and stronger connections within your team. From expressing individual work styles to engaging in virtual team challenges and regularly checking in on employee well-being, we're committed to enhancing team dynamics and productivity.
Try these tools to create a more cohesive, engaged, and responsive work environment to improve team dynamics. Sign up for QuizBreaker for free today. Let's transform how we work together and make team interaction more meaningful and productive.