When you think of the usual team building activities it consists of trust falls or ropes courses. But as many more companies are moving towards remote teams they have become innovative when it comes to keeping team morale and spirit no matter where they are around the world.
This list of fun activities you can easily do over Zoom or your preferred video conferencing platform where your team has the opportunity to relax, laugh, and build stronger relationships.
Let's get to it and have a blast using these fun games and Zoom activity ideas that guarantee a good time in your next virtual meeting!
---
1) Weekly Chitter Chatter
Weekly "Chitter Chatter" is a simple game concept that your team should try out at your next virtual team meeting that can be a quick 5-10 minute period where your team just gets to chat with one another.
If possible make sure your camera is on during this time so it feels a bit more personal like you are all in the same room. This activity is a great opening to any meeting and an excellent way for the team to settle in and catch up. In this short amount of time, it gives your colleagues an easy way to naturally bond and genuinely find connections.
2) TriviaNerd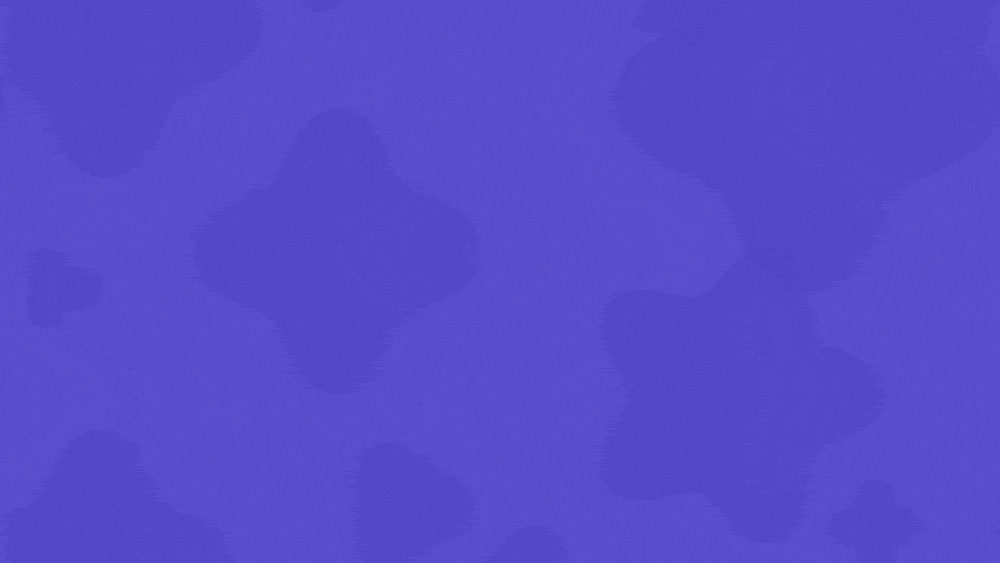 Challenge your team to a trivia game before your Zoom meeting. The beauty of trivia games is they can go for as long as you like. You can do it in 5 minutes with ten questions or so. You can even extend if you need to unwind.
Anyone and everyone can participate in a trivia game. So no one ever feels left out. Plus, a little healthy competition will definitely get everyone perked up and forget about Zoom fatigue! Check out TriviaNerd's multiplayer tool here.
A trivia challenge is a classic game with very simple mechanics— ask trivia questions and see who gets the most answers right. TriviaNerd lets you play an online version of this game with absolute ease. The free version lets you play in single-player mode, while the paid one has a multiplayer option good for up to 250 people at a time.
3) QuizBreaker
It's the perfect game for remote teams to engage in simple and easy trivia games. Your team answers icebreaker or trivia questions about themselves and then QuizBreaker generates "Who said what" quiz questions around them for your team or friends to answer. You can customize the quizzes to go out whenever it is an online tool convenient for you as well as add your own icebreaker questions to personalize it to your team and just get the correct answers. To get started head over to our sign-up page here.
4) What did you hear?
A fun game similar to the concept of Pictionary, everyone will need a piece of paper and a pen/pencil. One of your team members will think of a simple object or symbol, for example, a stop sign or a happy face. That team member will describe it to everyone as they try to illustrate it. The first person to draw the correct image wins. Try to play it for a few rounds as it helps your team's communication skills. The best part of this activity is that no one needs to be an artist and it allows for fun and friendly competition.
5) Hangman
A great game that everyone loves to play. Share your screen and be sure to have a whiteboard open, there is a good idea like this one here.
A good way to play this popular game is to choose words that best describe one another or adjectives that describe your company culture. It is effective in getting to know each other and it boosts team morale through word games.
6) Team Superlatives
As you get to know each other, team superlatives are a fun way to connect and engage your group. Create a list of superlatives that are funny yet general enough to award to each one of your teammates. Once you create the list send it separately to each of your colleagues so they can add who they think best fits each superlative. Everyone needs to send them back to you so you can put together the list.
During your next Zoom meeting have everyone guess who got what and award the superlatives to each team member. It's a great activity to show appreciation to your team.
7) Word Association
One of the traditional games that come up with a theme or prompts to ask at your team meeting or conference call. It can be work-related, for example, "pick the top accomplishments and goals the company has achieved this past year" or something fun and silly such as "dog breeds". Once you have stated the prompt have everyone say a word that best aligns with the theme.
After your group has shared their responses take a moment to discuss and this activity also is a great option to start a brainstorming session and get the real answer.
8) Hypothetical Situations
Create a fun and challenging hypothetical situation your team needs to solve. This is one of the best games if you are onboarding new remote employees, large groups, or running different workshops. For example, if you are training your team on handling difficult client outcomes that range from unsatisfied customers to difficult refunds. Ask them to come up with several different responses on how they would react during these situations and what would be the best outcome to resolve the issue.
This activity allows your team to work together and use their skills to tackle any problems that come along. It also shows how your team works under pressure and what steps they use to stay cool, calm, and collected.
9) Beach or Mountain Debate
Who isn't dreaming about their next holiday? The big debate is would you rather go to a beautiful white sand beach or breath fresh mountain air.
Before your team meeting have your group vote on whether they would like to go to the beach or the mountains via your Zoom chat. Once they have voted divide them into the "mountain" group and the "beach" group and have them debate why their vacation destination would be better.
Before the debate have the teams' come up with 3 strong cases of why their holiday would be better and then discuss them all together over your Zoom conference. As the host of the meeting, you get to be the judge and choose the winner. This activity is an awesome way to get to know one another as well as practice creative discussion in the workplace.
10) What's Your Background?
One of the best online games to get a break from your Zoom team conference have all your colleagues share their screens and show the background of their computers.
When they share their background have them tell the story behind or just why they chose that image, it allows your team to learn more about each other interests or more personal facts. You can even vote for one who has the best background to add a little competition.
11) Person, Place, Animal, and Things
This activity is commonly played in school and is a popular children's fun game but works super well as a team activity over Zoom.
To get started pick any letter or you can go in order of the alphabet. Announce the letter and the first person to shout out a person, place, animal, or thing with that letter wins.
A quick reminder that each person, place, animal, or thing must begin with the letter that was given during that round. For the person category, be sure it's not just a random name but a famous person, celebrity, or someone everyone in the company knows.
---
Frequently Asked Questions
Can these be played on other video conferencing platforms?
Yes, they can! Whatever your team is most comfortable using, any online tool or video chatting for a virtual program will work. For example; Webex, Microsoft Teams, Skype, Google Hangout and so much more.
Will the best Zoom games or team-building virtual games create remote engagement?
Absolutely! Since you might not work in person, they are perfect alternatives to bond with your team virtually. Any of these activities will go great for your next team-building event and even you can use them with your family members or best friends.
For more team-building suggestions take a look at our 21 Fun Virtual Team Building Activities.
Should company's create a "fun" committee to run team building events?
We think that would be a great asset to any organization. So the details of planning don't fall all on one person and it is also a great way for teams to bond.
---
Other Ideas for Zoom Games
Virtual escape room games — A virtual version of escape rooms. They're perfect for any group size and are great ways to stretch you problem-solving skills.

Online murder mystery games - A game that can be played by students and adults alike.

Virtual scavenger hunt — Send teams into breakout rooms to find as many items on a scavenger hunt list as they can. Give them 60 seconds to complete the list to avoid elimination!

Taboo words — A game where team members try to help their teams guess the main word without using the word itself. The team with the most correct guesses in the shortest time wins.

Bingo — You can use online bingo cards or have actual ones printed

Play online video games like Pokemon Unite or other multiplayer games. These are perfect games for small groups.
Conclusion
Even though your team doesn't sit in the same office every day, play the Zoom party game, or play board game it shouldn't stop you from creating fun and engaging team-building activities. With the service with all the great platforms like Zoom you really can get creative and keep your teams feeling connected no matter where they are physically located.