Are you in love with murder mysteries and the thrill of solving new cases? Online murder mystery parties are perfect for your next virtual team event. The virtual murder mystery games start with sharing a murder plot and the different characters at the scene.
These events are perfect for encouraging team collaboration and creativity while playing a game that will ensure a great time between co-workers, colleagues, friends, or even family members over dinner parties or even a virtual Zoom catch-up.
---
What Is Online Murder Mystery?
Virtual murder mystery games are role-playing detective games that you can play on your preferred video-calling platforms such as Zoom and Skype. There is a plethora of themes, games, and activities you can choose from. They included fully hosted games to free downloadable ones that you can use for your next virtual murder mystery dinner, party, or event.
Online murder mystery also has great benefits when it comes to team bonding. It builds a sense of community through creative role-playing, and they are awesome games to play in person or at a virtual party. Virtual murder mystery games also act as mental exercises while being fun. Your team has the opportunity to collaborate and build community.
---
Top Online Murder Mystery Games
Let's get started on our TOP 12 online murder mystery games that will have your team being detectives in no time!
1) Blood, Gold & A Night of Jazz (Murder Mystery)
The last think you want is a team building, night with friends, or family get-togethers that's boring or predictable.
If you're looking for a murder mystery challenge that will add excitement and intrigue to your next event, "Blood, Gold, and a Night of Jazz" is the game you're looking for.
The game follows the storyline of a murder committed in a tech mogul's home and a group of unique characters on a mission to find out whodunnit.
The reason why we've placed this game first is because of how well designed it is. The players each have great backstories that are sure to give everyone a great time reenacting them.
The game play and guides help ensure that everyone knows how to play the game right even if it's their first time.
The game is good for 4-14 players and comes with a set of visual guides and event paraphernalia to make sure your next murder mystery night will be a lot of fun!
"Blood, Gold, and a Night of Jazz" can work for both online and face-to-face settings.
10/10 star rating for us.
Click here to check out Blood, Gold & a Night of Jazz
2) Prom Nightmare Murder Mystery
If you're looking for a murder mystery game for your next Zoom party or even your face-to-face party, "Prom Night-mare" should definitely be a part of your list.
Get your friends, family, or co-workers to dress up in their best prom outfits to relive the nostalgia of high school while challenging each other's wits with a mystery whodunnit challenge.
Not many murder mysteries have been created in the teenage drama mystery category. That's what makes "Prom Night-mare" so interesting.
The game package includes up to fourteen different character storylines with dozens of permutations on how the game can go. There are also audio files, detective guides, and template invitations and game ballots to use at your murder mystery night or party.
Definitely five out of five stars for us.
Click here to check out Prom Nightmare
3) Roller Disco Disaster
This murder mystery challenge will keep you and your friends, family, and teams engaged the whole time! We love the scripts and characters because they're so fun to play. The retro storyline also reminds you of something out of a seventies action and thriller movie!
The synopsis of Roller Disco Disaster goes this way: "It's the roaring seventies! Everyone's out to skate, dance, and get revenge? A big crowd is out in the local roller disco, Death by Disco. But a fire alarm sends everyone outside at the height of the night. Just as everyone has cleared the building, gunshots were heard. A local police officer, Deputy Damon Dough, has been shot point blank.
If you're looking for a game filled with laughs and fright and a good reason to get in retro outfit (or even roller skates too!), this is the game you've been looking for.
Click here to try Roller Disco Disaster out
4) Black Noir Virtual Murder Mystery
In Black Noir you and your team play the role of Private Investigator Mr Jones, brought in to solve the murder of an important crime town figure.
This online virtual murder mystery was a lot of fun for our team, it took us about 60 minutes to solve all the puzzles and complete them. The way this one works is 1 person plays the game in the browser and then shares their screen on Zoom so the rest of your team can work together to solve the challenges and figure out the clues.
Ideally, it works for smaller groups of 3 to 5 people, if you have more than that then you can split into teams with 1 code each and see which team can finish it first. For big virtual or hybrid teams, you can get on Zoom and assign the smaller teams into breakout rooms.
We highly recommend giving this one a go!
Click here to check out Black Noir Murder Escape
5) Night of Mystery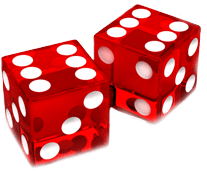 Thrilling and unique themes to choose from, Night of Mystery has a plot for everyone. All you need to do is click a button and download your desired theme, and they have you covered for your next virtual happy hour.
Looking for a New Year's Eve party idea, they got you covered! Make your online virtual New Year's Eve party into a murder mystery event with their "Murder in Margaritaland".
Check out Night of Mystery here.
6) Ghost Ship Murder Mysteries
The Ghost Ship Murder Mysteries has designed each of their mysteries for a specific amount of players to ensure each guest has a significant part in solving the crime. They also provide a Ghost Ship representative to help host and provide clues for your online party.
Their "Western" themed mystery is perfect for a group of 10 and will bring you straight to the wild wild west.
Check out Ghost Ship Murder Mysteries here.
7) My Mystery Party
It is a great site to discover murder mystery party themes for all ages and different group sizes. All the stories are easy to download, and you can play instantly to get your team bonding in no time.
They have varying levels and if you are ready to become a master detective while solving two unique murders, try out "The Manhattan Murders".
Check out My Mystery Party here.
8) Virtual Murder Mystery Games by Red Herring Games
Red Herring Games has brought you the most mysterious and lively plots to engage your team. They have created some of the best online murder mystery games that will make you feel like you are solving a real crime. It is super easy to set up, and there are plenty of different thrilling themes to choose from!
Our personal favorite is "A Bad Vintage"; the story is based on a family-run vineyard in France that will have you feeling unhinged every time you take a sip of wine.
Check out Virtual Murder Mystery Games by Red Herring Games here.
9) Don Carrasino and The Murdered Mobster by Playing with Murder
Only have 30 minutes to spare; Don Carrisono and The Murdered Mobster are perfect for your team. Everyone becomes a mobster or gang member striving to solve the murder of the year. The game is best played with about 8 to 16 participants, but to add people to the game, they have an expanded version perfect for 100+ players.
Check out "Don Carrasino and The Murdered Mobster" here.
10) Broadway Murder Mysteries
Broadway Murder Mysteries will bring a unique experience to your next team-building event. Each storyline is written by playwrights and voiced by Broadway talent to have the most theatrical yet mysterious experience.
Our favorite, "Bullets on Broadway", will take you to the glam of broadway and introduce the suspenseful thrill of an unsolved murder riddled with clues and intrigue.
Check out Broadway Murder Mysteries here.
11) Murder Mystery Games
The Murder Mystery Games started in 1989, but then in 2000, they wanted to give access to their deadly, mind-blowing murder mystery plots to everyone no matter where they are in the world.
One of their best online murder mystery plots is Murder in The Red Room. Most of the game has been scripted, but if you and your team are ready to act out, they have written little gaps to allow for some improvisation.
Check out Murder Mystery Games here.
12) Zoom Murder Mystery Party by Guilty Games
Zoom Murder Mystery Party is the ultimate party kit for your next event, and they have plenty of different themes to choose from. They have given you everything you need in the kit, from character descriptions, a list of key details from crime scenes, new clues, and even an autopsy report of the victim. But for a creative outlet, they have allowed each player to develop the character's personality, so it is completely unscripted.
Check-out Zoom Murder Mystery Party here.
---
Free Virtual Murder Mystery Games
13) Murder Mystery Party For Tweens
This free murder mystery game is perfect for children around 10-13 years old. But in all honestly works for any age and all virtual events. Murder Mystery Party includes a mysterious plot, an awesome list of characters, and is easy to print out. Murder Mystery Party For Tweens will ensure an unforgettable experience for younger groups and help sharpen their intuitive skills.
Check out Murder Myster Party here.
14) Way Out West
Ready to go back to the "wild wild west"?! The Way Out West is a free murder mystery kit that will take you back in time with crazy clues and characters. Please note the free version is best to use with 10 people.
Check out Way Out West here.
15) Zombie Cannibal Asylum by Playing with Murder
The Zombie Cannibal Asylum is set to be on zombie apocalypse doomsday.
Zombie Cannibal Asylum takes place during a zombie apocalypse. The setting for the game is a psychiatric assignment where a deranged doctor uses inmates as test subjects. The witnesses are both undead and unhinged, meaning the game is full of spooky and wacky fun. The standard game suits up to 32 players. You can also play an expanded version with up to 100 people, including supplementary materials like audio files and decorating tips.
Check out Zombie Cannibal Asylum here.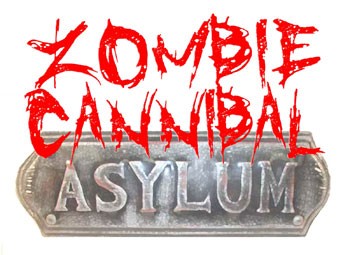 16) WHOdunnit
The WHOdunnit team has created an app that has made hosting an online murder mystery party easier than ever. They have designed their storylines to allow both the host and guests of the party to participate in solving the murder. All you need to do is pick one of their unique murder mystery plots, and everything else is perfectly organized for you.
A quick tip they are currently only available on Apple App Store and Zoom but will be coming soon to Google Play.
We love "Murder and all that jazz" as your detective skills will be to the test and a night out turns into a night of conspiracy and murder.
Check out WHOdunnit here.
---
Tips to Help Make Your Next Murder Mystery Party Fun
A murder mystery party can be a thrilling and engaging event with the right planning. Here are seven tips to make it unforgettable:
Use a Strong Theme and Setting
Start by choosing a memorable setting and theme. It could be a 1920s speakeasy, a haunted mansion, or a luxurious cruise. Make sure the storyline and characters fit well within this setting. This helps in creating an immersive experience for the guests.
Create Involved Invitations
Send out unique invitations that fit the theme. Include character assignments and some background on their roles, so guests can come prepared and in character. This not only builds anticipation but allows guests to mentally prepare and even dress the part.
Encourage Participants to Use Props and Decor
Invest in some decorations and props related to your theme to make the setting more authentic. Whether it's vintage items for a 1920s setting or eerie decorations for a haunted mansion, the environment plays a key role in setting the mood.
Find an Engaging Storyline
Ensure the murder mystery plot is not too straightforward. Introduce twists, red herrings, and multiple subplots. This will keep guests guessing and engaged throughout the party.
Encourage Character Interaction
Encourage guests to stay in character and interact with others. This might include secret tasks, conflicting objectives, or alliances that can cause fun drama and interactions throughout the event.
Use Guided Activities
Plan activities or mini-games that can help move the story forward or reveal clues. For instance, a dance could lead to the discovery of a secret note, or a toast could be a trigger for a dramatic revelation.
Close Strong and Give Rewards
Once the mystery is solved, have a dramatic reveal, and ensure there's a rewarding closure for the participants. You can also offer prizes for best costume, best performance, or for whoever gets closest to solving the mystery.
---
Frequently Asked Questions
What is the best video chatting platform to use?
It really doesn't matter, and it is whatever video conferencing platform your group feels comfortable using. A few great ones are Zoom, Google Hangouts, Skype, Webex, and so much more. Depending on which game you choose, it might require you to use a specific video platform.
What are popular murder mystery themes?
Several common themes are used in many murder mystery game nights, such as Great Gatsby, Holidays, Wild West, Mob, Aliens, and so much more. Some popular murder mystery game creators are Murder Mystery Company and Murder Mystery Co. Both have some great options for different games in the true crime and mystery categories.
How many players can be in the game?
There is no particular limit to players, but most virtual murder mysteries involve 8 to 15 participants. It depends on which storyline you choose and your preferences.
How long do virtual mystery parties last?
A typical event can be from 1.5 to 2.5 hours. It really depends on how long your team takes to solve clues, and you can always take shortcuts or cut out certain parts if you are on a time limit. If you are choosing to host a virtual murder mystery party, you always have the option to talk to your host to customize for your group's needs.
---
Final Words
Well, that's a wrap on our top online murder mystery games that will have your team wanting to play every week! Virtual murder mystery games allow your team to have a creative outlet while using their problem-solving skills. This activity always brings great fun to your team building events. For more team building activity ideas, please check out our list of virtual team acitvities next.