Planning a virtual game night, we got you covered! From the classics like charades to professional-hosted virtual game nights. Classic games don't have to stop just because you can't see your friends, family, and co-workers in person. Virtual or online game night brings people together filled with fun, competitive trivia questions, and interactive activities.
Game nights are a good break from a Netflix party and video games on the ol' Nintendo Switch. A great plus is getting to hang out with all your remote workers, loved ones in the comfort of your own home. It also doesn't matter what time zone they're in or what country they're currently based in. All you need is a good game and access to Zoom or Google Hangouts.
---
Virtual Game Night Tips
Here's a pro tip or two you might want to try when you're trying different games for your get together.
Choose a video conferencing platform everyone in your group feels comfortable using.

Pick a theme to get people excited and engaged. Another great idea would be to dress up in costume if you have a theme!

Create a party pack or gift basket that everyone needs to chip in and compete to win.

Send over fun snack and drink ideas that everyone on the guest list can all enjoy together.
Follow these tips and you should be one of the game hosts your friends, family, and colleagues have ever played with!
---
Favorite Virtual Game Night Ideas
So what are the most popular games you can play virtually? There's a wide variety of options out there for sure, and we've put them all together in one place!
Our favorite ranked and reviewed virtual game night ideas and fun games for your virtual get togethers at work our outside of work!
1) TriviaNerd
Here's a new game that you might want to test out. TriviaNerd has over 100,000 of the best best trivia in categories like geography, pop culture, movies, books, history, and more for your ultimate game night!
Their software is a great way to compete with your friends and family, and perfect for both online and offline party games, get togethers, adn so on. It is perfect for small and large groups and can be a fun way to learn a thing or two. Choose from a variety of fun trivia collections and compete with different households to be the ultimate winner.
Moreover, it's easy to use. You just need to create an account, share your room code or QR code with your friends, and start playing! TriviaNerd can also be used for virtual happy hours and pub quiz nights.
Check out TriviaNerd here.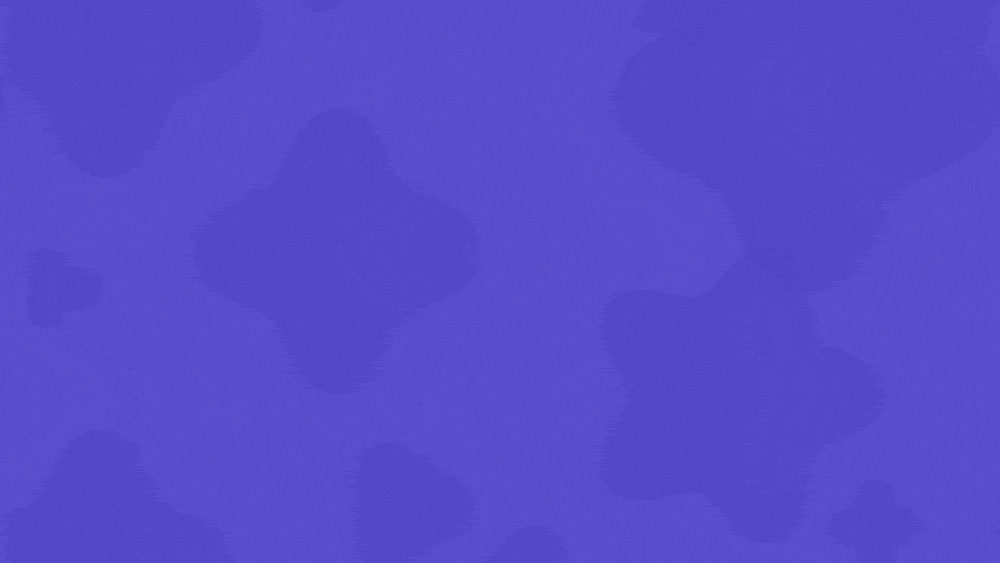 2) Game Night In
Game Night In has brought you the ultimate platform to have the best virtual team building activity, which even includes your very own host! The host is in charge of all the games and guides players through the evening of fun. All you have to do is invite your good friends and pick out your favorite snacks.
All the best games included in Game Night In are competitive yet bring out a team-building spirit. They do not provide the list of games beforehand to avoid any spoiler alerts. But we know they range from mini-challenges such as scavenger hunts to a trivia night.
Check out Game Night In here.
3) Feet First Entertainment: Virtual Game Nights
Need to spice up your next Friday night? Feet First Entertainment's Virtual Game Night is a great game to try out, with three different interactive games as good options and a live host that will get your group pumped for the night. You can either sign up for one of their scheduled Google Meet or Zoom game nights with your group or contact them, and they will host your private game night in real time.
Check out Feet First Entertainment: Virtual Game Nights here
4) Boggle With Friends
A classic word board game that everyone loves that now has a virtual version. The online edition of Boggle With Friends has added new features and challenges that will add a perfect twist to your virtual game night. There are paid upgrades for the game's app version, but the free version should be enough to give you and your friends a great time.
You can compete with your friends and family or smaller groups while unlocking the new themes and levels on one of the world's most popular word games in Zoom! Boggle With Friends is available on iOS and Android.
Check out Boggle With Friends here.
5) Virtual Game Night
Virtual Game Nights have stepped it up, bringing you the comedic genius host Olly Robinson. Olly will host the whole evening with a unique set of games and customize it to whatever your group needs. They are constantly updating their list of games, so don't forget to check back for another fun night in!
Check out Virtual Game Night here.
6) Fight List
Fight List is low maintenance and similar to categories but a bit more competitive. It starts by picking a theme such as fruit, and each answer has different point values—the more unconventional the answer is, the more points you will receive. For example, if you wrote "an apple," only a point can be given, but if you said "logan," you would receive more points.
Fight List is available on iOS and Android.
7) Virtual Game Night by Super Mix
Super Mix has brought to you hosted Virtual Game Night. They provide hosts for various games such as Family Feud, Trivia, and so much more! To bring in even more fun, they offer a live DJ so you can jam out while competing in their interactive list of activities. Customize it to your team, and they only provide the best experience entertainers in town!
Check-out Virtual Game Night by Super Mix here.
8) Ticket To Ride
Another classic board game reimagined into an online version is Ticket To Ride. Go back into a time machine where trains were the most popular mode of transport. The game's objective is to create the routes to your destination and compete with your friends to see who is the master conductor. Ticket to Ride is one of the easiest games to play. It's also friendly for all participants!
It is available for download on your Steam.
Check-out Ticket To Ride here.
9) Clue
Who doesn't remember playing Clue on family game night? The clue is "the classic mystery game" that you can easily play virtually with your family and friends. The classic characters return; Miss Scarlet, Colonel Mustard, Mrs Peacock, Mr Green, Dr Orchid, and Professor Plum for a night full of mysterious adventure.
This murder mystery game will have your friends using their critical thinking and problem-solving skills to solve the heinous crime. Available for download on iOS, Andriod and Nintento Switch and Steam.
Check-out Clue here.
Also, check out this list of other fun murder mystery games you can play with your family and friends.
---
Easy Virtual Game Night Ideas
We wanted to include our super easy set-up and low-tech game night activities that will spice up your online event.
10) Would You Rather
The perfect game played to settle any debate- from coffee or tea to ocean or beach holidays. This game is excellent for all age groups and is super easy to set up. All you need is a list of "Would You Rather" questions, which we have already created for you!
Check out our list of 100 Best "Would You Rather" Questions.
11) 20 Questions
20 Questions is the ultimate game you can play no matter where you are. It is completely customizable to any theme, age group, and several people.
Pick an object, theme, famous person, place, or anything at all. Your group has 20 questions they can ask to help them guess what you are thinking. It is low-key yet always fun and get's everyone laughing in no time!
13) Charades
It is an all-time game night classic that you can easily play virtually with your friends, family, and co-workers.
Get everyone connected on your preferred video platform, pick a category and get playing! Don't forget to turn your microphones off and act out the word or phrase in the chosen category. Create a set time for everyone to guess, and don't forget to keep score. For a little inspiration here is a list of great charade ideas that you can use for your next game night in.
14) Bingo
Everyone loves Bingo! It's an effortless set-up and a game that is easy to play. You can play short rounds and multiple of them using different themes. Bingo is perfect for incorporating when you are looking to play several activities.
Try using My Free Bingo Cards to play a traditional game with a virtual setup or create your own bingo templates.
15) Pictionary
Your virtual game night group might not be the next Picassos, but Pictionary is the perfect game night activity. Make sure everyone has a pen and paper or try drawing on a virtual board online whiteboard (however, this might be a bit more challenging).
Create a list of words to draw or try out the pictionary generator. Break into groups to compete against each other and don't forget to keep score. The team that guesses the most correct pictures wins!
Are you looking for a no set-up version of Pictionary, try Drawasaurus.
16) Riddle The Riddler
Time to get brain teaser into your game night of fun! Choose from a variety of riddles to solve with your friends and family. Compete on who can guess the secret the quickest or just use it to collaborate.
Try easy ones first and work up to the more challenging ones which you can find on Reader's Digest. Working on tricky word puzzles, such as riddlers, can bring your group together and changes your game night format.
17) The Not-So First Date Game
Are you hosting a couples game night? The Not-So First Date Game is a question and answer format that will test your skills on each couple and each other. The questions don't have to be complicated and can be simple such as "Where did the vacation last?".
Create a variety of questions to ask your couple friends or collaborate to create the question list. It is a light-hearted game to see if you really know your friends and even your significant other. Keep score to add some friendly competition while learning more and more about each other.
---
Frequently Asked Questions
How do I run a virtual game night?
Running a virtual game night can be a lot of fun and is a great way to connect with friends and family from afar. Here's a step-by-step guide to help you get started:
1. Choose a Platform.
Depending on the number of participants and games, you can choose a video conferencing platform such as:
Zoom: Popular, easy-to-use, and allows screen sharing.
Skype: Allows group video calls and screen sharing.
Discord: Especially good for gamers, it offers voice, video, and text chat.
2. Select a Date and Time.
Use tools like Doodle or When2meet to find a time that works for everyone. Consider time zones if your participants are spread out geographically.
3. Pick the Games.
Next, you can choose the game you want to play. Any of the options above should guarantee a night of fun! You can also choose multiple games if you'd like but be conscious of the time it takes to finish each game.
4. Send Out Invitations.
Create a digital invitation using platforms like Evite, Paperless Post, or even a simple group email. Include the date, time, platform link, and any other details guests need to know in advance (like creating an account for a game).
5. Set Up Your Tech.
Ensure your microphone, camera, and internet connection are working well. Familiarize yourself with the platform's features, such as screen sharing, muting, and chat.
6. Organize a Pre-game Session (Optional).
For guests unfamiliar with the platform or games, having a short session a day or two in advance can help everyone feel more comfortable.
7. Create an Agenda.
Having a rough timeline can help keep things moving smoothly. Here's a sample program or agenda you can follow.
Introduction (10 minutes): Allow everyone to log in, greet each other, and settle.
Game 1 (30-45 minutes)
Short Break (10 minutes)
Game 2 (30-45 minutes)
Conclusion/Wrap Up (10 minutes): Share highlights, thank everyone for coming, and discuss plans for the next game night if applicable.
8. On the Day.
Make sure everything is working and greet participants as they join. Have a few back up games ready in case the chosen game isn't working out or there are technical difficulties. Check in with quieter members and ensure everyone feels included. Enjoy! Remember the aim is to have fun and connect.
What makes a virtual game night a success?
A great group of people, laughter, healthy and friendly competition. Game night is what your friends and family make of it and this event is all about quality time even if you cannot all be in the same room.
Why is virtual game night important?
During these crazy times, it can be challenging to connect with the ones you love and your traditional game night might not be hosted within the foreseeable future. But hosting an online game night lets you bond with your loved ones and keep your game night tradition alive and no need for social distancing. Plus with new things and activities to try always popping up, it creates more game options to choose from. The best part is you can also invite family and friends from all over the world!
What is the key to hosting a virtual event?
First things first, you need to invite your friends or work team members. Then select the games you would like to play and let your game night begin! Don't forget to check out our top tips for a successful online game night.
Are the games kid-friendly?
Absolutely! All the activities are meant to be played with your family and friends.
---
Final Words
There you have it, our favorite ranked and reviewed virtual game night activities!
Game night is a classic in every household, friend group, and company gathering. It is filled with laughter, awesome games, and a whole lot of friendly competition. Grab your favorite snacks and sign into your preferred video conferencing platform, can also use your mobile version for mobile devices and get your game night on!
Looking for more video chat activity ideas, read our 11 Best Zoom Team Building Activities To Try.