There are many ways to bring your team together outside of working hours, however, few activities can live up to the task the way coworker games can.
Playing office games, whether virtual or in-person, increases employee engagement levels in the office, improves communication among employees, and boosts employee morale, all while having a lot of fun!
But you won't get to experience such benefits unless you opt for the best games.
And the best games is what we always provide our readers with.
Chapters
Why You Should Play Games with Coworkers
Selection of the Best Group Games
Why You Should Play Games with Coworkers
There are many reasons why you should have your employees engage in various office games, and below, we discuss the most significant ones.
1) They help employees relax
Coworker games help employees unwind after meetings with problematic clients, difficult product launches, demanding brainstorming sessions, long conferences, or simply a long day at the office.
You don't even need long team building games to help your employees relax. You might host a brief icebreaker game, one round of Two Truths and a Lie, or a paper plane competition if you want to get everyone to move around.
2) They bring employees closer
Coworker games help employees meet new hires and interns, and socialize with peers who work in different departments.
In essence, coworker games are a great chance to promote team bonding; employees learn new things about their peers and interact with new people in a relaxed environment. The very essence of such office games is interaction and collaboration. And allowing your employees to work on their communication skills in such a manner helps them in real-life settings too.
3) They promote healthy competition
Coworker games help promote healthy competition in the office. Depending on the game, employees are required to fill in bingo entries as fast as they can, retrieve objects for a Scavenger Hunt activity, find a way to escape the room within a given time limit, discover the murderer in murder mystery games, and create a plane and fly it as quickly and as far as they can in a paper plane competition.
Sometimes, employees will be competing individually, other times they'll be in teams with other group members. In either case, it's important not to allow such healthy competition to transform into rivalry, as that's not beneficial for anyone involved.
4) They help employees learn new things
Trivia games can be highly educational - they allow employees to recall existing knowledge but also build upon it.
Murder mysteries help employees learn how to follow clues, arrange new ideas, combine pieces of information, analyze people's characters, and monitor their behaviors. Human chess enables people to recall chess rules and upgrade their logic.
In general, coworker games can help employees learn new things in a non-standard way, and that's what makes them so popular.
5) They're part of team-building activities
Coworker games make great team-building games too. Of course, you don't need any specific reason to host a coworker game, but if you're planning a team-building weekend, why not opt for a cool coworker game?
They're relatively inexpensive (more about that in the FAQ section), which means you won't need a large budget to host one. Plus, they're a creative approach to planning your next team-building event.
All in all, if you ever feel stuck while planning your team-building activities, know that it's time to consider some of the coworker games on this list.
6) They allow employers to notice leadership potential
Who seems to answer the most trivia questions in all rounds?

Who delegates tasks during an escape room experience?

Who manages to communicate well with everyone during office bingo and ticks all boxes on the list?

Who provides peers with the best instructions during paper plane competitions or a blindfold puzzle event?
To notice valuable leadership potential, observe how your employees behave during office games. Afterward, use this wisely when you allow employees to move to managerial positions, identify team leads, and ask employees to mentor peers.
7) They teach employees about confidence and trust
Playing human chess means you depend upon another person's instructions. Doing a blindfold puzzle means you rely on others' instructions and detailed guidance. Playing a trivia game means you agree to trust another person's suggestion, although you may have come up with a different answer at first.
Playing office games means having trust not only in yourself and your skills, but those of your peers too.
Also, it's about being confident and showing you stand firmly in what you believe in. It means sticking to your suggestion about a specific clue in the escape room even if others can't see it. It means trusting in your ability to build a paper plan that can fly the highest even if others aren't convinced this is the best way.
Building trust and boosting one's confidence levels means that after a while, those employees will show such trust and self-esteem during future product launches, client meetings, teamwork, collaboration with managers or peers, and trust in their professional skills more and more.
8) They're enjoyable
Finally, we can't forget that coworker games are simply exciting and enjoyable.
There's something entertaining about putting on costumes and masks for a human chess game or a murder mystery game. There's great passion in winning trivia games, but also great fun. Deciphering between lies and truths in a Two Truths and a Lie session can be more amusing than what your employees may believe.
And although many play such games to win them, no one can deny the importance of the overall process of playing and the fun that comes with it.
Now that we've explained all the benefits that come with hosting coworker games, let's see some of the best games you can plan for your office crew.
Selection of the Best Group Games
When it comes to the best group games you can host for your employees, it all comes down to versatility. In other words, it's all about picking various different games and having your employees experience most of them (if not all).
So go ahead and take your pick.
1) Icebreaker Games
Icebreaker games are fun activities that allow employees to get more comfortable with one another before a meeting, get to know new hires, introduce various team-building activities, and break the monotony during lengthy office events by asking each other icebreaker questions.
And there's no fun icebreaker game without fun icebreaker questions.
The best icebreaker questions are concise and fairly simple, and allow the players' personalities and humor to shine through. They can include do-you-prefer questions, this-or-that questions, would-you-rather questions, get-to-know-you questions, and other types of questions.
Here are some examples of icebreaker questions you can use for office events:
The marshmallow challenge or an obstacle course?

Team-building games in nature or brainstorming sessions in the office?

Small teams or large teams?

30 minutes talking to the most terrifying person in the world or 15 minutes in a cage with a wild animal?

Would you rather have to walk on an invisible string between two mountains or fly with an invisible paraglider?

Would you rather talk to the same person for the rest of your life or talk to new people every day?

Who uses post-it notes in the office the most?

Who comes up with the coolest code names for peers in the office?

Who has baby pictures in their wallets?

Which person always runs late for office events, brainstorming sessions, team-building activities, and coworker games?
Moreover, the fact there's not a single correct answer to these (unlike with trivia questions), makes such icebreaker coworker games much more relaxing. And the best part?
Such questions allow you and your employees to engage in further discussions and connect in a much deeper way.
So, to properly break the ice and find some icebreakers inspiration, check out the following articles:
A little something before you move to the next coworker game…
If coworker parties are just too short for such fun activities, you might want to take things to the next level and opt for a long-term approach. Namely, you might introduce an ongoing icebreaker quiz for your employees, where they can frequently engage in icebreaker sessions.
There are many such platforms out there, including ours.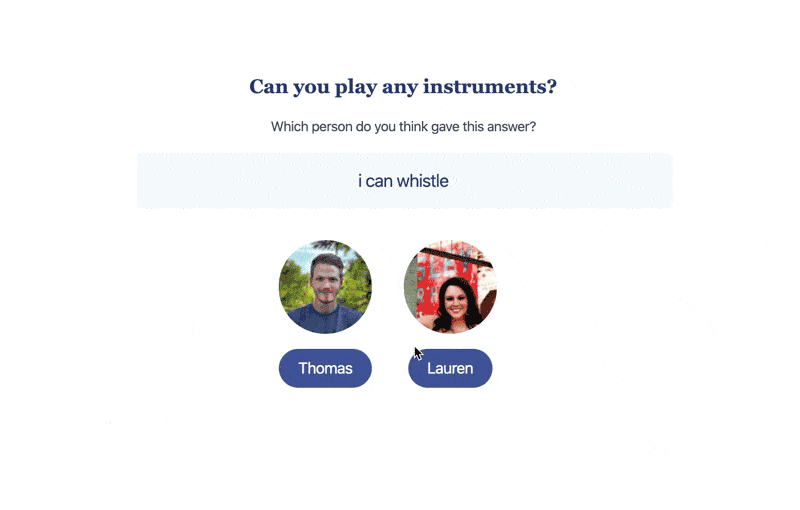 Here at QuizBreaker, we allow clients to invite their small and large teams (yep, we work well with companies of all sizes) to virtually answer some entertaining icebreaker questions. These questions are sent out on your chosen schedule automatically. It's up to you how often such quizzes are scheduled, along with their volume, the specific timing, day, and other details.
You may either use a set of 100 curated icebreakers, or if you feel like coming up with questions on your own, feel free to add some custom-made ones as well.
Moreover, users enjoy comment threads and versatile emoji reactions so that they can find specific information and learn new things about peers, identify mutual interests, and continue their interaction. Learning more about one's coworkers allows employees to unlock so-called achievement badges and new levels, making it even more amusing.
To set up QuizBreaker, you just need three minutes, and the gameplay lasts around two minutes per round.
The platform costs $3 per user per month. That said, if you pick the annual payment option, you need to pay $2 per month (that way, you get four months free!). There's SSL encryption, weekly leaderboard report, onboarding via email, and other useful features.
Finally, for those curious to see whether QuizBreaker is a match for their current company needs, there's a 21-day free trial option.
2) Trivia Games
Trivia games are some of the most entertaining coworker games you can host. They're educational, easy to plan, allow employees to bond while engaging in healthy competition, and urge employees to not only recall their knowledge, but also expand on it further.
These coworker games typically include a plethora of questions, some more challenging than others. You can either create trivia games on your own or opt for websites that provide curated trivia questions, such as TriviaNerd.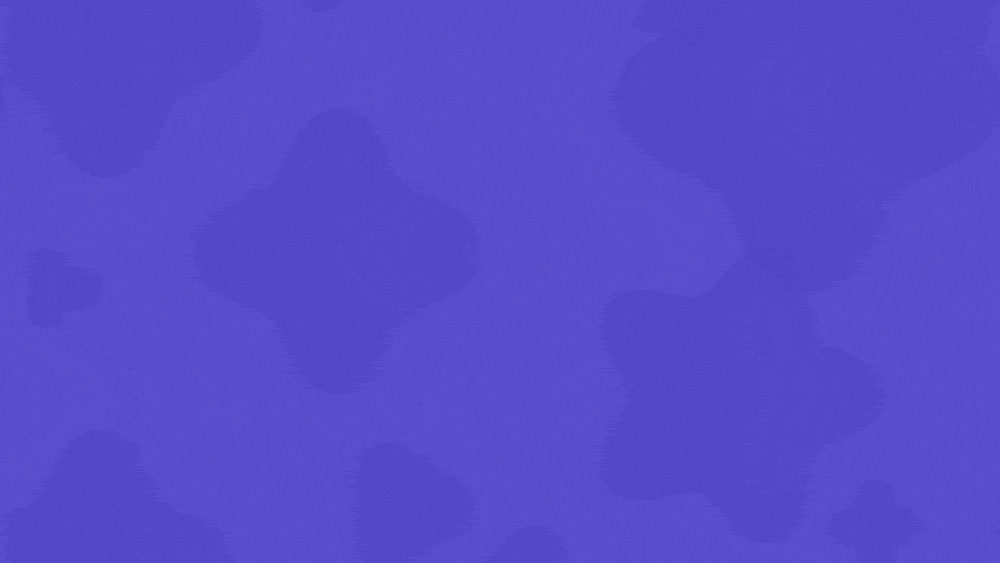 Regardless of which option you go with, you still need to plan the overall trivia game. We're talking about things such as the scoring system, number of game rounds, bonus points, checking correct answers, dividing players into groups, deciding what happens if they cheat, finding a moderator, and so on.
Finally, keep in mind that trivia games can be played both in-person and virtually. Go with the option that works best for your current office situation.
One thing's certain - your employees will have a whale of a trivia time, regardless of whether you end up hosting a trivia night from the comfort of your home or in the office.
A little something before you move to the next coworker game…
If you're looking for a website where you can access a large trivia library with a plethora of questions, TriviaNerd is worth checking out.
To make things easier, the trivia questions are grouped into different categories, such as food, art, lifestyle, cars, politics, sports, general knowledge, math and spelling, and others. And the classification doesn't end here. Namely, if you pick one category, say books, you end up with a bunch of other subcategories, including Agatha Christie, Anne Frank, Book Quotes, British Literature, Famous Authors, Poetry, Science Fiction, and so on.
Needless to say, all trivia questions come with their correct answers, so there's no need to bother finding them on your own.
Using TriviaNerd will also give you access to:
Custom landing pages & URL's

Live score features

Useful analytics data for teams

Devising unlimited custom trivia games

More than 10,000 trivia questions

Hosting multiplayer trivia games with 100s of players
TriviaNerd is free to use and the questions are at your disposal at all times, however, to enjoy a much more advanced experience, consider the paid option. Using the platform costs $29 (a monthly payment), whereas paying for it yearly costs $79 or less than $7 a month (opting for this means you save $269).
Finally, don't forget to check out the amazing Random Trivia Generator tool, which is also free. As its name suggests, the generator provides you with random trivia game questions you can enjoy not only during coworker games, but also informal gatherings with friends, team-building games, or even family trivia reunions.
3) Escape Rooms
Escape room games involve discovering necessary clues, solving puzzles, linking new ideas, and completing a wide range of tasks so that the players can escape the room within a given time limit, which translates into winning the game.
Escape rooms can be played both in-person and virtually. When played online, such games typically run on platforms such as Skype, Zoom, Microsoft Teams, and others. They're awesome team-building games too.
That said, regardless of how these games are played, the essence is still the same. Such coworker games require team collaboration, resourcefulness, commitment, and solid communication skills.
Moreover, most virtual escape room games come with a highly-skilled games master or a host who leads the whole event.
A little something before you move to the next coworker game…
If you're on the lookout for an unusual escape room game for your next set of coworker games, make sure to check out Lost in the Arctic (note that this game is played virtually).
Save the Artic team before it's too late is the game's opening premise. In essence, you and your team are tasked with locating a missing crew at the Arctic Outpost and bringing them back safely. What makes the whole situation mysterious is that the crew suddenly stopped making radio contact due to unexplained reasons, so you need to get to the bottom of things.
With this game, you get game access for 3-5 players at a time, clues and hints to assist you in solving the issues, and a game guide to provide you with the best escape room experience.
The game costs $49 and can be played on any video conferencing platform, such as Zoom, Google Meet, and others.
4) Murder Mysteries
Murder mystery games are fun games in which the participants are meant to solve a complex murder mystery within a given time limit. They need to find clues, identify suspects and interview them, collaborate with other team members, and strengthen their critical thinking skills. This helps employees later on in real-life settings too.
You can play murder mystery games both online and in a face-to-face setting.
These fun games come with a unique plot, guidelines, a lot of characters, and detailed instructions. Moreover, such games may be either scripted or improvised. In the former version, people follow a written script and just play along. With the latter option, they're allowed to adopt a more creative approach and enjoy greater freedom in how they play the game.
In both cases, the point of the game is the same: people need to solve a murder and identify the murderer at hand.
What makes murder mysteries such a great game option is the organization and creativity that goes into it, as the games include costumes, themes, special tech equipment, and so on. The more authentic the murder mystery coworker games you pick, the more enjoyable the whole experience will be.
Finally, murder mystery games are quite versatile. Just like with escape rooms, you can use them for coworker game purposes or in your next team-building event.
A little something before you move to the next coworker game…
A cold summer evening.

A Malibu mansion.

Clement Maven, a tech mogul on the West Coast.

A guest lying bloody in the house's office.
If you're looking for a murder mystery that will both challenge and entertain you, Blood, Gold, and a Night of Jazz should definitely be on your list.
The game costs $49 and you can play it multiple times with your team. There's also:
A detective guide;

A host guide for 4-14 players;

A ballot and a costume guide;

A template invitation you can send to the entire team;

Audio playback files and evidence files.
Blood, Gold, and a Night of Jazz works well with most video conferencing platforms. Of course, you can always try the in-person version for which there are detailed instructions within the game's host guide.
5) Two Truths And a Lie
Two Truths and a Lie is one of the coolest office games you can have your employees engage in. In fact, time and time again, we've witnessed the game doing "wonders" as part of coworker games, team-building games, virtual meetings, or brief office breaks.
Not only is it effective and entertaining, but also easy to organize. You don't need any preparation as with some more complex office or team-building games.
What makes Two Truths and a Lie special is that it allows people to learn new things about their peers. This is especially useful for remote teams who don't get the chance to talk to one another very frequently, apart from their daily virtual meetings. That said, the game has the same benefits for employees in the office too.
Here's how to approach playing it: people are supposed to write three statements about themselves - two should be true, and one should be a lie. Next, all team members take turns and share their statements in front of the entire team while the others identify the lie.
To make things more interesting, let everyone know they shouldn't make their statements fairly obvious. The game is meant to be a challenge. Put simply, people are meant to challenge their coworkers to think hard about what's true and what's false. For instance, if a person suggests that they dislike brainstorming sessions or team-building games but everyone knows they're always looking forward to those, or that they never order cocktails during happy hour, but everyone knows they're the first ones in the bar, their statements will be quite predictable.
A little something before you move to the next coworker game…
If you want to introduce a bit of healthy competition in the mix, introduce points. For instance, each time someone identifies a lie, they get one point, and the person with the most points is the winner.
Lastly, you can make the game as long or as brief as you want it to be. If you want to play it longer, consider introducing several rounds. If not, stick to a single round.
6) Blindfold Puzzle
Blindfold Puzzle is one of the coolest office games you can think of. We like it because it encourages active listening skills, task delegation, communication skills, and most importantly, patience and perseverance.
People playing this game need to assemble a puzzle by wearing a blindfold that encourages active listening. Divide your entire team into groups; you can have small teams or large teams, depending on the number of employees playing. The players without blindfolds are the ones giving instructions about assembling the puzzles, and the blindfolded group members are the ones who have the right to touch the puzzle.
The first group of people to finish assembling the puzzle is the winning team.
That said, accomplishing the puzzle task is much more difficult than it looks like. But its rewards are worth it. And this is what makes such activities a great option for team-building games or team-bonding days in the office.
A little something before you move to the next coworker game…
Don't forget about safety precautions. Whenever you host such coworker games, make sure to remove any obstacles in the way of the blindfolded team members to avoid any potential injuries.
7) Paper Plane Competition
A paper plane competition requires people to build and fly planes over a set distance within a given time limit. It requires employees to be creative, show critical thinking skills, and delegate tasks to various group members, among other things.
To arrange this competition, arrange your employees in groups. Make sure all teams have an even number of people (larger-sized groups would require greater strategy skills and a longer negotiation period), so it's best to stick to small groups, especially if you've never tried such team-building activities before.
Afterward, give each team 10 pieces of A4 paper (each team should get a specific color). All teams have 3 minutes to come up with a strategy and then 5 minutes to build as many planes as they can and then fly them across a taped line. The team that will get the most paper planes across the line is your winning team.
Once you're done with the competition, ask the winning team to share their experiences with the entire group. Ask them what strategies they used they believe were successful, what new ideas they may implement the next time, whether they had some disagreements or not, and so on.
A little something before you move to the next coworker game…
To spice things up a bit, give two awards - one for the team with planes that travel the furthest distance, and another one for the fanciest flight (spirals, loops, some spins, and so on).
Who knows? It may very well be the same team that wins both these awards!
8) Scavenger Hunt
Scavenger Hunt is a cool activity where employees are supposed to fulfill some challenges and find items within a given time limit and space (in this case, the office).
This particular game helps participants work on essential life skills, embrace their creative side by contemplating new ideas, finish tasks within an allotted time frame, and engage in healthy competition with peers.
Here's how you can approach organizing this entertaining experience step by step:
1) Devise a template with the tasks/challenges.
The first step is to prepare a detailed template with all the necessary tasks and challenges your employees are meant to do. Try to be as imaginative as you can. However, ensure the template tasks make sense and also correspond to the location. Also, don't forget to assign points to each task after completing the whole list (you might even add some bonus points for outstanding task competition, for instance).
2) Host the office game event
Gather your entire team in the office and explain everything they need to know about the Scavenger Hunt office game. It's up to you how simple or complicated you want the game to be, but make sure to cover some game basics, such as how much time they have to complete all the challenges. For instance, if the whole game is meant to last 30 minutes, give them 15 minutes to do all the tasks, and the rest 15 will be for gathering the results and discussing the overall game.
Moreover, decide what happens if a person cheats or doesn't understand task requirements and whether the participants can communicate among themselves while playing the game.
Also, don't forget to use a stopwatch all throughout!
3) Analyze teams' submissions and announce winners
After everyone finishes completing their template, gather the submissions, calculate people's points, and finally announce the winner(s).
Make sure to prepare a few tiebreakers in case there are tied scores.
To make things more entertaining, give out some fun prizes, such as a day off, coupons, SPA vouchers, gift cards, and so on.
That said, keep in mind that there are several ways you can go about playing Scavenger Hunt. For instance, you can always divide your team members into groups and have them engage in collaborative tasks instead of individually. Then you'll end up with winning team(s) instead of separate winners. This option wouldn't work for remote teams, however.
But if you do end up hosting a virtual Scavenger Hunt, you can follow the same rules apart from coming up with tasks/challenges your remote workers can do in the office. You'll have to think of tasks they can complete in the comfort of their homes or whenever it is they're working from.
Finally, ensure the game's safe for everyone - you wouldn't like people getting hurt or suffering an unexpected injury as a result of engaging in coworker games. And to achieve this, pay close attention to the tasks you write as part of the Scavenger Hunt worksheets.
And that's precisely what we can help with in the next section.
A little something before you move to the next coworker game…
If you need help crafting the tasks and challenges, here are several suggestions to help you think of some new ideas:
Draw the office on an A4 paper;

Find three items in the office fridge (or their fridge at home if this is for remote workers) and prepare something;

Do a fun TikTok challenge;

Take a photo with someone from the HR team (for remote teams - a neighbor);
Calculate how many steps you need to reach your office desk, and so on.
9) Human Chess
If you want to transform the classic game of chess into a much more interactive and dynamic one, we suggest human chess.
Namely, instead of team members playing against one another on a board, the team players themselves should become the chess pieces.
To do this, create a board by placing chess squares on the office floor. The classic game has 64 such squares in an 8x8 grid with 16 pieces on each side. That said, you can make adjustments based on the size of your office team.
Afterward, randomly assign team players a role by asking them to take their space on the chess board.
Each round, as the players decide on a move, the team members will have to relocate to another square.
Make sure to define some game rules, such as who's going to actually play the game and give the chess pieces instructions on when and where to move - will it be two coworkers competing against each other? Perhaps a small group? Go with an opinion that resonates with you and your employees. You might as well talk to them about this and see what they think.
All in all, human chess is meant to provide your employees with practice in group strategy, effective communication, and critical thinking.
A little something before you move to the next coworker game…
If some of your employees aren't quite familiar with chess, cover some chess basics first.
Also, to make things more entertaining, come up with code names for each of the chess pieces. Make sure people address each other using such code names during the game.
Moreover, encourage people to act out their parts. If you have the time and resources, you can prepare or rent costumes that suit their piece (a king robe for the King, funny hats for the Bishops, armor for the Knight, and so on). Get creative with this. You don't need to spend a lot of money on this - try to come up with imaginative solutions. You might even use bathrobes or some similar home robes to simulate a specific chess character.
10) Office Bingo
Playing bingo is a great way for employees to bond in a fun way, learn something meaningful about each other, and simply have a great time.
And although there are many versions when it comes to how you can play office bingo, both simple and complex, ours is certainly one of the most straightforward ones out there.
That's why below, we share details about how you can approach this within your own office.
Before the office bingo day:
Create bingo questions. Come up with a list of 30 interesting things that are relevant to your employees and turn them into bingo entries.
You can make the entries general, specific, interesting, basic, serious, or unusual. It all depends on how much you want to challenge your employees.
On the office bingo day:
Once the entire team is gathered in the office, give each person a pen and a bingo card. Explain that they have 30 minutes to mingle with the people in the room. They should use this time wisely, however - they need to find peers who match the entries written on the bingo card.
When someone finds a person who matches a specific bingo entry, they're supposed to write this person's name in the corresponding box. The game is on until one person manages to fill all boxes and yells "Bingo!". Of course, you might introduce some other rules, such as a person classifying as a winner after ticking just five boxes down or across. Also, take into account how long you want the game to go on - namely, if people need to tick all boxes to win the game, the bingo will last much longer.
On the whole, office bingo is one of those coworker games that may come across as way too simple or basic at times, however, this is what makes the game so awesome. First of all, it's easy for employers to organize it, there are no costs whatsoever (apart from preparing bingo cards and handing them to your employees), and there are no complex rules or game instructions you need to pay attention to.
Finally, to make sure everyone in the office is motivated enough to keep going and tick those bingo boxes ambitiously, plan some fun prizes for the winners, such as goody bags, free lunches, mugs, vouchers, coupons, books, and so on.
A little something before you move to the next coworker game…
If you're having trouble writing the bingo entries, here's something to get you started:
"Has visited Australia twice"

"Runs for 30 minutes every morning"

"Can't stand being in a shopping mall for more than 15 minutes"

"Has fear of public speaking"

"Won the previous trivia night event"'

"Has never taken part in the marshmallow challenge"

"Always says fun things during office breaks"

"Leaves post-it notes at other people's desks"

"Is the first one to socialize with new hires"

"Arrives to all team-building games/coworker games/brainstorming sessions/ late"
Frequently Asked Questions
How do I pick the right coworker games?
Firstly, contemplate your budget. Can you afford to pay for coworker games, such as murder mysteries, escape room experiences, or quiz platforms such as ours? If yes, by all means, go for it.
Or perhaps you're on a tight budget and can't really invest in coworker games at this point. Then, we recommend opting for games, such as office bingo, human chess, Scavenger Hunt, or a paper plane competition. These office games come with both minimal organization and minimal costs.
Secondly, consider the number of people playing. Are you running a game for small teams or large teams? If you're dealing with a small group, it'd be impossible to play human chess or a large trivia night event. However, you could prepare icebreaker questions or organize a Two Truths and a Lie activity.
Thirdly, take into account the length of coworker games. Are you looking for brief games or would you like to schedule the whole evening? That said, certain games allow you to modify their length by increasing the number of rounds or lowering it. For example, if you play Two Truths and a Lie, you might have a single round or three, for the office bingo, you could opt for the easier rules or more demanding ones, and for the Scavenger Hunt activity, you could include fewer tasks/challenges or increase their number.
Finally, don't be afraid to experiment with different coworker games. It's the only way you can learn what your employees (dis)like. Also, rotate between in-person and virtual coworker games whenever possible so that you can satisfy everyone's taste and game preferences. And remember, there are no right or wrong coworker games - it all depends on what personally resonates for you and your group members.
How do I host coworker games virtually?
Hosting coworker games virtually isn't that different from hosting in-person office games. That said, there are some obvious differences and we hope our detailed step-by-step guide will help you understand them more.
Step 1: Choose the online coworker game
Picking a game for your remote workers may appear easy, but if you don't know what you're looking for, it may be a challenging undertaking. Therefore, ask your employees about their game preferences by running a survey, consider your budget, the length of the games, and so on.
Step 2: Schedule the virtual game event
Again, run a brief online survey within your remote workers' group, and have them vote for the time and date they resonate with the most.
Provide them with several timeslot options so that there's much more flexibility when they choose. If most people can't make it, decide whether you'll run another survey with other time and date options, or you'll proceed with the game with those group members who can attend.
Step 3: Provide attendees with the necessary game details
Sharing all relevant details with group members gives them time to not only prepare for the game, but also get excited about it well in advance. For instance, if you're running a virtual murder mystery party, your employees might want to find relevant costumes and get acquainted with their characters.
Also, in case you're running a trivia game, you might want to send the game rules before the event. We're talking about the number of rounds, points for providing the right answers, bonus points, what happens if a team cheats, and so on.
Step 4: Ask for assistance
Whenever you feel like organizing virtual coworker games gets overwhelming or makes you neglect some ongoing work-related responsibilities, ask for help.
For example, if you can't seem to find the right trivia questions, or the right icebreaker questions, ask your HR team to assist you with this. In case you're dealing with some technical issues, or can't seem to make things work with your tech equipment, inform your IT team right away.
Also, consider picking a host if you think that you'll need help moderating the event. You can assign the role to someone who doesn't mind not playing, or opt for a professional host if you can afford one. That said, certain game options, such as online escape rooms or murder mystery events, may provide a fully hosted solution, so keep this in mind when making decisions.
Step 5: Record the virtual coworker game
Of course, if you have everyone's approval.
Having a recording of your virtual event will help employees who haven't had the chance to attend feel like they were there, and those who did make it might go back to some fun moments.
Having such a recording may also help you observe things from an organizational point of view too. This can be a tremendous help for future coworker parties.
Just make sure to let everyone know you won't be sharing the video recording with any third parties.
Step 6: Avoid discussing work-related matters
Online games are essentially virtual meetings, and so it may be tempting for many employees to somehow interpret this online gathering as a chance to discuss work matters with their peers.
Of course, exchanging a few words about an ongoing matter wouldn't be the end of the world, but make sure employees don't lose sight of what this virtual meeting is really all about - playing games with coworkers. After all, such virtual events are meant to help your remote teams have a blast and recharge their batteries, so avoid talking about work.
Step 7: Give rewards to winners
Give a suitable reward for a wide range of games - group members "escaping" a room, solving a complex murder mystery, winning a trivia game, and so on.
Gift them fun things - a goody bag, a day off, free lunch, a voucher, and so on.
The whole point is to acknowledge their effort and dedication during the online game event.
Step 8: Enjoy the online game experience
What's the point of hosting a virtual game for your employees if you don't enjoy it?
Once the game begins, forget about your organizational worries. Yes, unexpected things can happen and they do happen regardless of how much effort you put into planning the event. Don't strive for perfection because it will only make you feel frustrated. Plus, you can always improvise and adjust as the game progresses.
And don't forget to have tons of fun too!
Step 9: Ask for feedback
After the virtual event's over, ask for feedback. For better results, do so the next day. Don't wait. The more you wait to send your remote teams a feedback survey, the less reliable the results will be.
Here are some questions to give you an idea of what it is you're meant to be asking:
On a scale of 1-10 (1 being the lowest and 10 the highest), how would you assess the overall online event?

On a scale of 1-10 (1 being the lowest and 10 the highest), how happy were you with the game host?

On a scale of 1-10 (1 being the lowest and 10 the highest), how clear were the game instructions you were provided with?

On a scale of 1-10 (1 being the lowest and 10 the highest), how would you rate the collaboration with your group members?

On a scale of 1-10 (1 being the lowest and 10 the highest), how happy were you with the chosen virtual game?

How likely are you to attend the next online game event? (1) Not likely; (2) Somewhat likely; (3) Very likely;

How likely are you to recommend these online game events to peers who couldn't make it this time? (1) Not likely; (2) Somewhat likely; (3) Very likely;

What other online games would you like to play with your peers in the future?

What did you like the most this time?

What did you like the least?

What can be done so that future online game events are even more entertaining?
Who else can I play such games with?
Although classified as coworker games, most of these games work well in other settings.
You can host a murder mystery party for your friends, organize a bingo game with club members, or do a Scavenger Hunt with your family members.
Below, we explain things in greater detail.
1) Family members
If you want to make your family dynamic much more engaging and entertaining, consider organizing such games for them.
And try to get as creative as you can with your organization and overall planning.
For instance, if you opt for icebreaker games, you may not be able to use a tool such as QuizBreaker, however, you can use the questions and host your own icebreaker game event. Or if you do end up hosting a Scavenger Hunt for your family as we mentioned, adjust it to your home.
And in case you have family members who live across the world, you can always opt for virtual games. You just need platforms such as Zoom, Teams, Google Meet, Skype, and so on. Perhaps an online Scavenger Hunt on a late Sunday afternoon is just the thing you need to reunite all family members scattered around the globe.
2) Family
Next, you can play games with your friends both in-person and virtually.
Experiment with different games and different options. To attend an escape room experience instead of going to a bar on a Friday night. Spend an evening asking random icebreaker questions and laughing loudly or prepare a murder mystery party and immerse yourselves in the event.
The game possibilities are endless - it all depends on how committed you and your friends are to actually engage in them.
3) Club members
You can play these games with club members as well. Whether you're attending charity events every once in a while, volunteering at a non-profit organization, or going to random meetings with other fellow club members, every now and then you might want to break the routine.
And why not do so with games?
Not only will this kind of approach help you take a break from the activities directly related to the organization's purpose, but it'll also help you learn more about what these people like, enjoy, prefer, or do. You'll also get insights into their skills, personalities, strengths, weaknesses, humor, and so on.
All in all, playing fun games with family members, friends, coworkers, or club members helps you enjoy spending time with these people that much more, as well as learn a thing or two about them that you may never otherwise discover.
Final Words
All in all, office games serve many purposes - from enabling your employees to relax, bond, and learn fun things about each other, to expanding their knowledge, working on skills they otherwise may have neglected, and providing an opportunity for healthy competition.
We hope you enjoyed our list with 10 coworker games.
Try these ones out and let us know how it goes.
Which one(s) are you starting with?